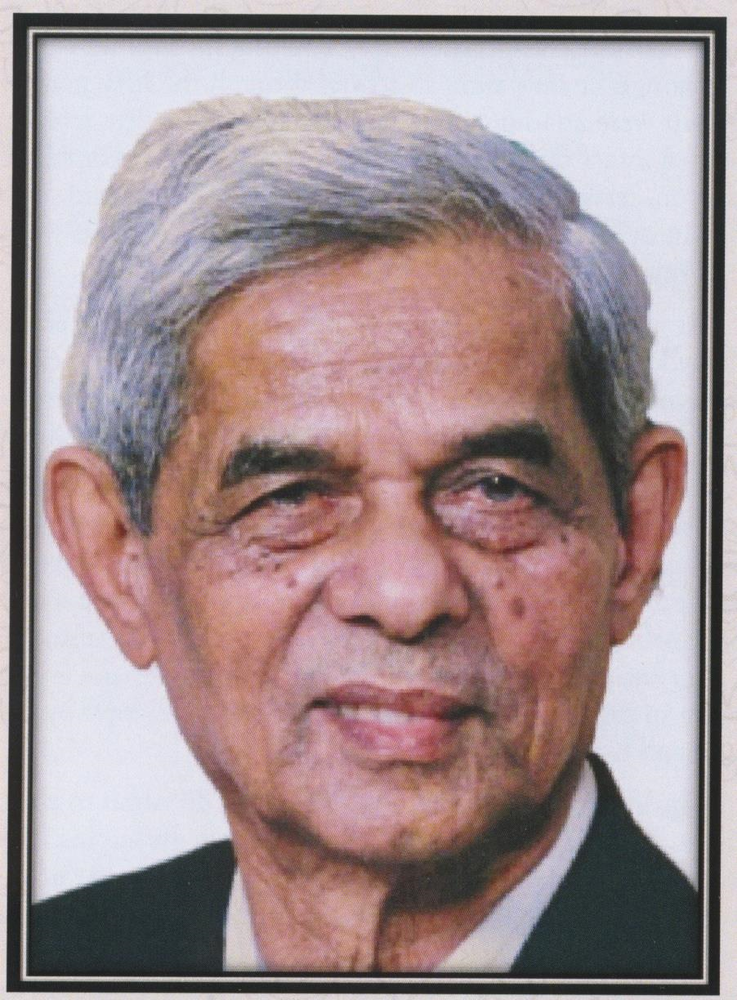 Geevarughese Mathai
1925 - 2018
Recommend Geevarughese's obituary to your friends
Obituary of Geevarughese Mathai
Mr. Geevarughese Mathai was born on September 20, 1925 to Mr. and Mrs. Oommen and Annamma Geevarughese in Mezhuveli Kerala, India. Known affectionately by those who knew and loved him as "Appacha", he was dedicated to his family and faith, triumphing over the challenges life threw at him to live a life that was by every measure, blessed.
As the oldest of four siblings whose father passed at a young age, he took on the enormous responsibility of assisting his mother to provide for the family. Although he only went to school through the fifth grade, his intellect and sharp wit were an undeniable staple of his personality, which, despite his age, remained intact throughout his life. Those features, combined with his determination, served him well as he worked as a farmer and self employed business man in order to ensure that his mother and siblings would enjoy a measure of financial stability.
At just 20 years old, he went on to marry Mrs. Annamma Mathew of nediyakalayil House, in Kozhimala, Kerala India. During their 74-year marriage, he was a devoted husband and loving father to their five children – George (Kunjumon), Annamma (Ammini), Leelamma, Lisy and Mathew (Samkutty).
He had a resilient personality exemplified by grit, despite his meager circumstances. However, his own plight led him to a firm belief that the education of his children should be prioritized. This mindset helped pave the way for his oldest daughter, Ammini, to become a nurse and immigrate to the United States. In 1981, he immigrated to the United States to be with her and her family. Shortly afterwards, his three younger children, Leelamma. Lisy and Samkutty, joined them in the United States, followed a few years later by his oldest son, Kunjumon and his family.
His life was also marked by a steadfast devotion to his Lord and Savior Jesus Christ. He had a true conversion experience during his formidable years. He subsequently took water baptism and became a member of India Pentecostal Church (IPC) in Salem, Kuzhikala. He maintained that devotion throughout his life, regularly worshipping at churches attended by his children including Bronx Full Gospel Assembly, Indian Pentecostal Church New Jersey (Kenilworth), Pentecostal Church of God (Clifton), and New Testament Church (Yonkers).
Geevarughese is survived by his wife, Annamma Mathew and their children and families; George Mathew and Sosamma George, Annamma and T.D. Robertson, Joseph Thomas, Lisy and Shaji George, Mathew and Daizy Cherian. He was predeceased into glory four years ago by his daughter Leelamma Thomas. He is also survived by his 14 grandchildren, and was blessed to see his fourth generation, which includes 7 great grandchildren. His younger brother V.G. Thomas and family, his sisters late Kunjamma and late Kochurachel;s families survive him in Kerala.
Geevarughese was the epitome of perseverance. We will miss his dynamic personality and contagious smile. We appreciate the time we had with him on earth and honor and celebrate his life – a life well lived.
Visitation at Funeral Home
6:00 pm - 9:00 pm
Monday, November 12, 2018
G. Thomas Gentile Funeral Service
397 Union Street
Hackensack, New Jersey, United States
Funeral Service
9:00 am
Tuesday, November 13, 2018
G. Thomas Gentile Funeral Service
397 Union Street
Hackensack, New Jersey, United States
Final Resting Place
11:30 am
Tuesday, November 13, 2018
George Washington Memorial Park
234 Paramus Road
Paramus, New Jersey, United States
Share Your Memory of
Geevarughese
G. Thomas Gentile Funeral Service
G. Thomas Gentile, Owner/Director
NJ License No 3033
Joseph Gentile, Manager
NJ License No 4279
397 Union Street
Hackensack, NJ 07601
​(201) 487-1010