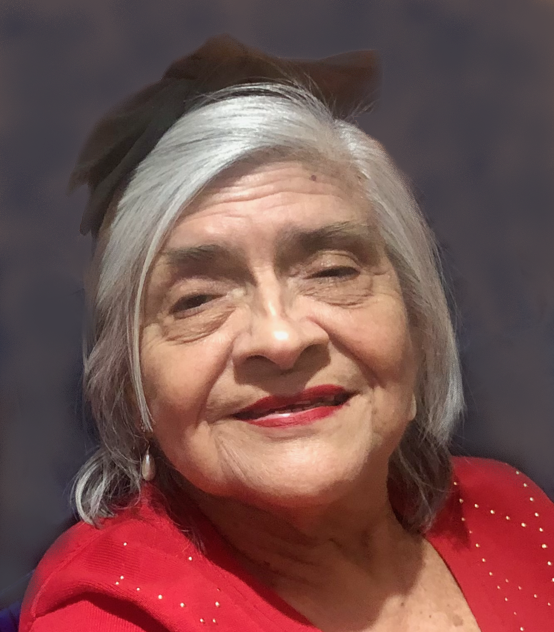 Obituary of Rosa B Morales
Please share a memory of Rosa to include in a keepsake book for family and friends.
Rosa Bélgica Morales Aguilar was born in Guayaquil, Ecuador on September 11, 1943 to parents Luzmila Emperatriz Aguilar Lopez and Jose Antonio Morales. Rosa passed away on October 13th 2022 at the age of 79. She is survived by her daughter Tatiana, grand daughters Thalia and Gianna and sister Delia. She has a large, loving, and loud family that she loved unconditionally. Rosa married at the age of 29 and divorced at 35. At age 17 she participated in a beauty contest called Los Ojos Tapatio and won 2nd place. She was a true beauty with many admirers. She made the best flan, loved to watch soccer, the news, and listen to songs from Julio Jaramillo. She was a true lady that loved life and always wore her signature red lipstick. Rosa was kind, generous and humble. She was the best mother, grandmother, sister, aunt, and friend. She will live in our hearts forever and every time we think about her she will warm our hearts and bring a smile to our face. Our sweet Rosita you will be sorely missed. Rosa Bélgica Morales Aguilar nació en Guayaquil, Ecuador el 11 de Septiembre de 1943 de padres Luzmila Emperatriz Aguilar López y José Antonio Morales. Rosa falleció el 13 de Octubre de 2022 a la edad de 79 años. Le sobreviven su hija Tatiana, sus nietas Thalia y Gianna y su hermana Delia. Ella tiene una familia grande, cariñosa y ruidosa que amaba incondicionalmente. Rosa se casó a los 29 años y se divorció a los 35. A los 17 años participó en un concurso de belleza llamado Los Ojos Tapatío y ganó el 2do lugar. Ella era una verdadera belleza con muchos admiradores. Cocina un flan delicioso, le encantaba ver el fútbol, las noticias y escuchar canciones de Julio Jaramillo. Era una verdadera dama que amaba la vida y siempre usaba su característico lápiz labial rojo. Rosa era amable, generosa y humilde. Fue la mejor madre, abuela, hermana, tía y amiga. Cada vez que pensemos en ella llenará nuestro corazones de amor y nos traerá una sonrisa. Nuestra dulce Rosita te extrañaremos inmensamente.
Share Your Memory of
Rosa
G. Thomas Gentile Funeral Service
G. Thomas Gentile, Owner/Director
NJ License No 3033
Joseph Gentile, Manager
NJ License No 4279
397 Union Street
Hackensack, NJ 07601
​(201) 487-1010